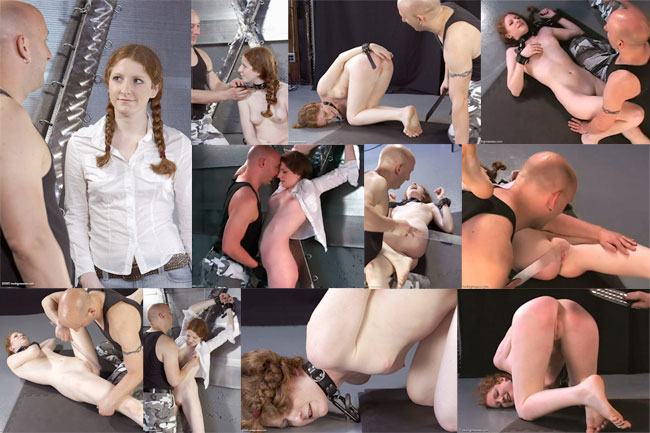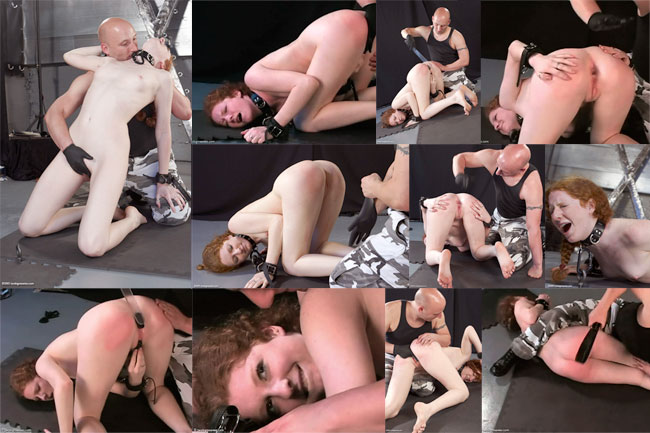 Buy shorts from these here, here, here, here, here, here, here, here, here, or here.
This is one of my Top 5 Favorite Shoots We've Ever Done. Lucy is a pretty 18 year old redhead with a great body who likes to play hard. She and I had just started dating so we had pretty good chemistry, and did some _hot_ things.
Lucy's really bratty, into resistance and finding ways to poke at her play partners. She's pretty cute about it, and I'm a sucker for cute so I let her get away with too much. Like I said, she likes to play hard, which can look scary and I also didn't want to end up with a bunch of material we couldn't use. The end result was a bunch of really hot footage, some of it at the edge of what we're willing to publish, with her trying to brat me into being even meaner.

This shoot is one of two we've done so far that was so long, and so hot, that we needed to split it into two parts. The first is us playing around with spanking and tickling and paddling of various bits, first against the rack then putting her in a collar and attaching it to a point in the floor. The second picks up there with her neck chained to the floor and her ass in the air. I work a decent-sized plug into her, then tap on it with a paddle while she uses a vibrator to get herself to a beautiful orgasm. I toss her around a bit while she's still recovering from that, then chain her back down to the floor and make her reach back and pull her cheeks apart for a good hard spanking on her opened-up little asshole. (Have I mentioned that this was a really hot shoot?) We finish off the second part with some wrestling around while I use a belt on her. I was hoping to push her to tears- we didn't quite get there but there's some very nice screaming.
Reading back over that, the first part doesn't sound very exciting compared to the second, but I think it is. She looks hot writhing around with her hands stretched over her head attached to the rack, and some of that paddling is with a clear lucite paddle on her cunt. There's also great back-and-forth throughout the whole shoot. She's adorably cute, and very visibly having a great time.