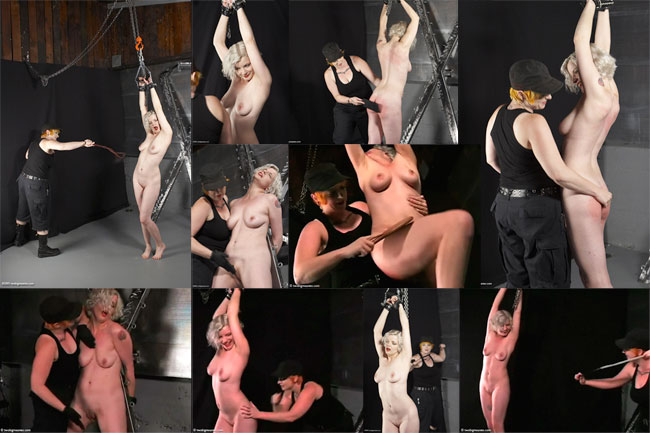 (Sorry, not available to purchase at the moment - this will eventually be on Lovingly Handmade Pornography.)
This is one of the most recent shoots that we did, the last one that went live before we transitioned from subscriber site to pay-per-download. A lot of our subscribers expired before we put it up, so we had some immediate requests for it to go into the store!
Rose Algren is really, REALLY fun to play with. She has a great, impish attitude and she makes some of the best faces EVER. Also, she's hot. *g* Lucky us, she's also local, so we've worked with her a bunch (and hope to do more in the future!)
This particular scene can be summed up as "put the pretty girl into bondage and then hit her with mean things a lot." Most of the implements that I used on her were singletail-ish (thus the title), but there's also some paddling of various bits and some hands-on deep muscle grabs. I wasn't feeling particularly "toppy" during this scene, just happy and sadistic. Fortunately, that's a headspace that works well for both of us.
I was pushing her with sensation. Rose likes thud more than she does sting, but she had also expressed a desire to cry, and I wanted to do my best! We never got to tears, but not from a lack of intensity--sometimes the waterworks just aren't there. We DID get to orgasm, from hard, rhythmic cunt-slapping, which is just as nice a way to end a scene in my book!