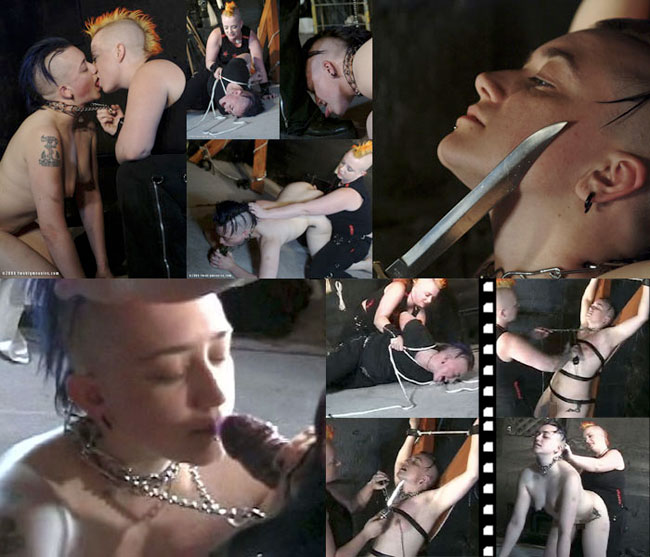 (Sorry, not available to purchase at the moment - this will eventually be on Lovingly Handmade Pornography.)
This was the first shoot we ever used, and my first time playing with my real-life primary partner, Maxx, while the video camera rolled. It's still one of my very favorites, though it will be obvious to anyone who's seen our recent work that we've learned a LOT more about video, sound, and lighting since then.
Maxx and I have great energy together, and I think that it shines through better in this shoot than in any that we've done. We didn't really have much of a plan of action, IIRC...we just started doing the things that we both enjoy. We started with some takedown, wrestling-about bondage and boot worship, then moved to the rack for intense thuddy impact and knifeplay. She was in sort of a "bratty creature" role for much of the scene, so we explored that and had fun with it.
We wrapped things up with cocksucking (the debut of the "OMG-that's-huge" camo cock!) and rough, happy, connected fucking--my favorite way to end things with Maxx!