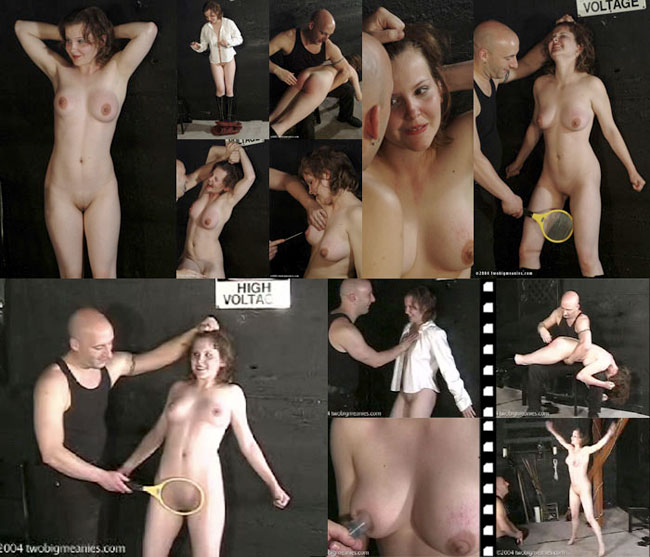 Buy shorts from this here, here, here, here, or here.
This was one of our _really_ early shoots- my first time topping on camera. We shot it back in early 2004, using just one camera (we switched to two around the end of that year), with a couple halogen worklights for lighting. It remains one of my absolute favorites. Emily is adorable, it was the first time we'd really played and we ended up having excellent chemistry.
We did a whole bunch of different stuff, experimenting with what was hot, and how far I could push her. Lauren and I had our first experience of self-censorship with one particular bit. In it, I'm tormenting her nipples with bamboo skewers, can tell she's about to break down, and decide to push her to tears. She was fine with that, we'd negotiated it (on-camera, even), but the initial push just sounded too scary. Lauren and I had some good fights about that one, we ultimately ended up trimming a little piece. We also came up with some agreements for how we were going to handle that discussion when it came up again (and it has).
There's still crying girl in there though, those of you who (like me) appreciate such things. Various other stuff: Emily in a _cute_ little schoolgirl outfit (I have a near-fetish for pretty girls in white oxfords with nothing underneath), spanking, lots and lots of breast-slapping, fucking her throat with my fingers, some suction play on her nipples, an electric flyswatter, a little bit of flogging, Emily's tight little body doing forced jumping jacks... it was a long scene, she's very rumpled and very happy at the end of it.