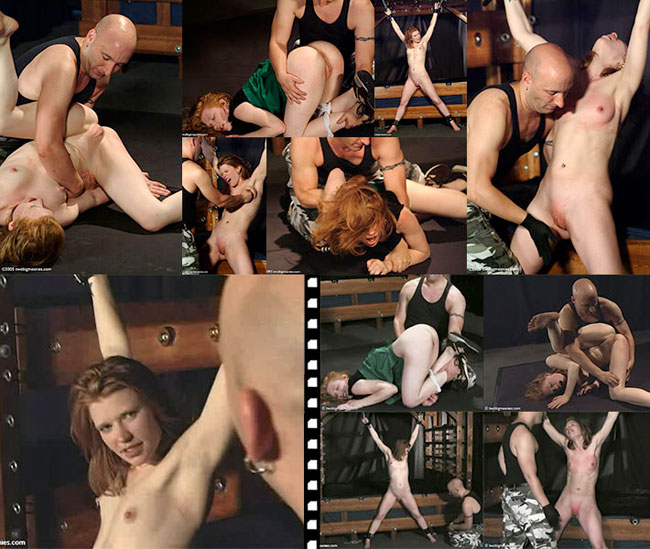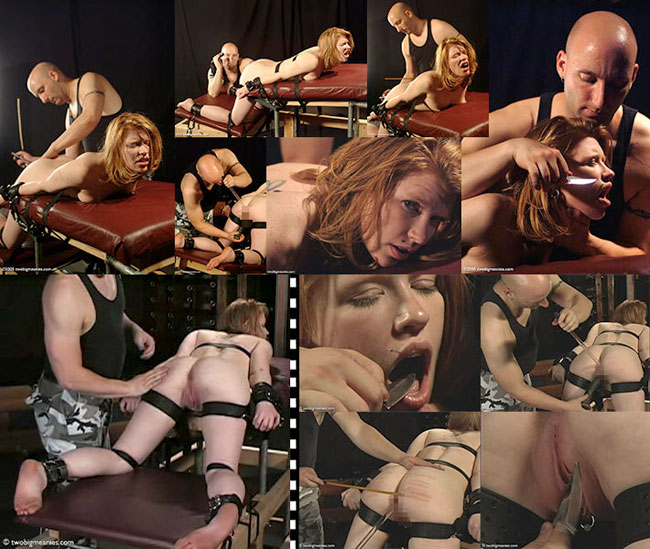 Buy shorts from these here, here, here, here, and here.
Holy crap was this hot. This is the most recent shoot Madison Young and I did together, which makes me think we should bring her back in to town. I think Lauren's got dibs, though... :/ We did a long two-part scene, and each one ended up so long and so good that needed to split the update into two pieces. Editing conservatively, there was still about an hour and ten minutes of video.
The first part of the scene started with Madison and I wrestling around on a mat, with her increasingly naked. I had fun mauling her in the process, we both worked up a sweat. The bulk of the first part though is just her chained up spread-eagled against a big piece of bondage furniture, going back and forth between slapping her tits, and slapping her cunt, all nice and hard. Back, and forth, and back and forth, for quite a long time, while the aforementioned bits got redder and redder. I kind of played a little game- slapping her tits until she said they were very sore, then slapping her cunt until she decided her tits were only kinda sore, then back. I gather the 'kinda sore' vs 'really sore' decision got increasingly difficult.

The second part of the scene was very distinct from the first, I think it makes sense to split them up (although outtakes from both are combined in the second one). I strapped her in to a spanking bench so her ass was in the air- we did this shoot at The Wet Spot, so had plenty of furniture to choose from. I then used a bunch of web straps to hold her down and her thighs apart. This gave very good access to her cunt and asshole, which I took advantage of with slaps from my hand and a stingy little flogger, then teasing her mouth and both orifices with a sharp knife. The knife in her mouth was _so_ hot. Somewhere in there she also had a very nice orgasm while I fucked her with four fingers (stupid US laws against showing fisting, otherwise I probably would have been fucking her with my hand). We moved on to me using an acrylic cane, first in the traditional application then slid up inside her ass while I hit it (the cane, not her ass) with a different one. We finished up the scene with her counting ten good hard strokes across her bottom.
You see why we divided it up into two. ^-^